---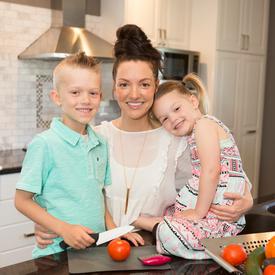 As a Mom of 2, entreprenuer, RMT & Strong 30 Fitness Instructor, I'm extremely busy..but I won't compromise how healthy we eat due to lack of time! Epicure helps put nutritious meals on the table FAST, it's that reason alone I'm in love!

My goal is to inspire healthy change/teach kids about REAL food/show parents how to save $ & time so they feel good when feeding their families & hopefully change the health of even 1 person in need!

Yes this is a business opportunity for me to inspire change & achieve profits with purpose, hell I've even earned FREE vacations, my most recent to disney, but more than that it's time together around the table, nourishing our minds/bodies/souls through good healthy food...It's everything!